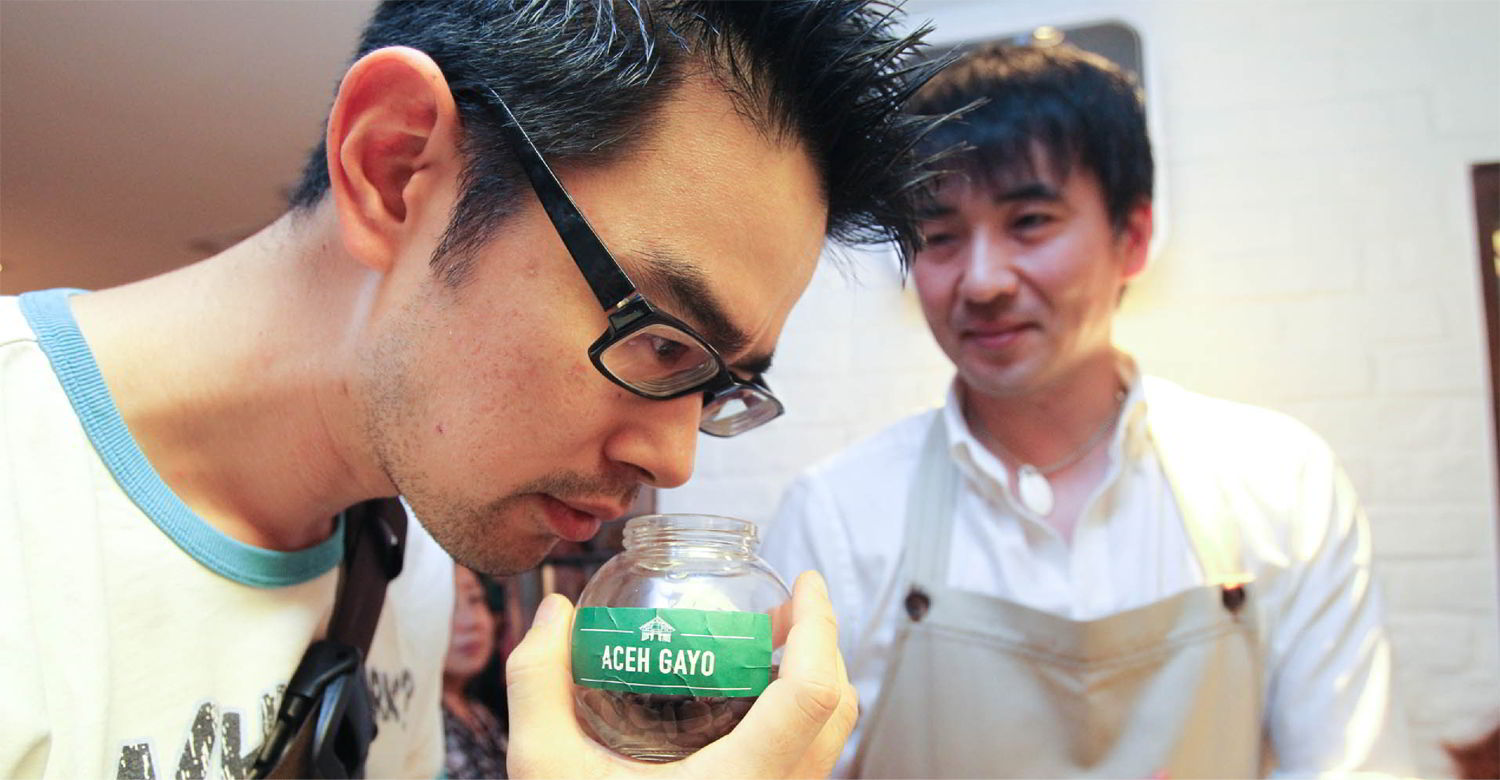 So, our weekend was pretty packed…how was yours? Porch – The Coffee Merchants spent all of Saturday at Foodie Market  and to say it was thrilling to be able to spread the word about our coffee and meet Porch fans in the flesh is an understatement!
From the start of the event at 1 p.m. all the way through the end at 9 p.m. (that's a long day for us compared to our typical laze-around Saturdays), the event was packed and people were constantly piled up bumper-to-bumper style at our booth, waiting to hear who we were and what our buzzed about products were about.
Take a look at the menu we created just for the event. "Take a Flight" was a big hit! People loved that they could have a trio of coffee tasters.
We offered big discounts and created special products. Many Foodie Market visitors got their hands on our special Porch Coffee Pouch (available only at the event), which was filled with a mixture of Flores Bajawa , Sulawesi Toraja and Aceh Gayo drip bags.
To make the event extra special, we had a lucky draw for anyone who liked our Facebook page . Find out which three lucky winners will get a month's worth of Porch drip bags on our Facebook page on Wednesday, April 22.
A big thank you to everyone who came out to Foodie Market and thank you to Foodie for creating an opportunity for so many food and beverage start ups to come together at this event.
Missed the event? No biggie, you can still pick up Porch products here.
To see more pics from the event, click on the slideshow
Revolution Slider Error: Slider with alias foodie_market not found.
Maybe you mean: 'highlight-carousel16' or 'wheretobuy-carousel'